Welcome to Apo View Hotel
Welcome to Davao City's premier and prestigious hotel — the Apo View Hotel.
Perfectly situated in the heart of the city, Apo View Hotel offers its guests with modern accommodations, exceptional service and warm hospitality while luxuriating in the hotel's rich legacy – amidst the colorful vignettes of it's famed City. Dubbed as the 2nd oldest hotel in the country, the Apo View Hotel has maintained its grandeur and continues to be the destination of choice by travellers, both foreign and local.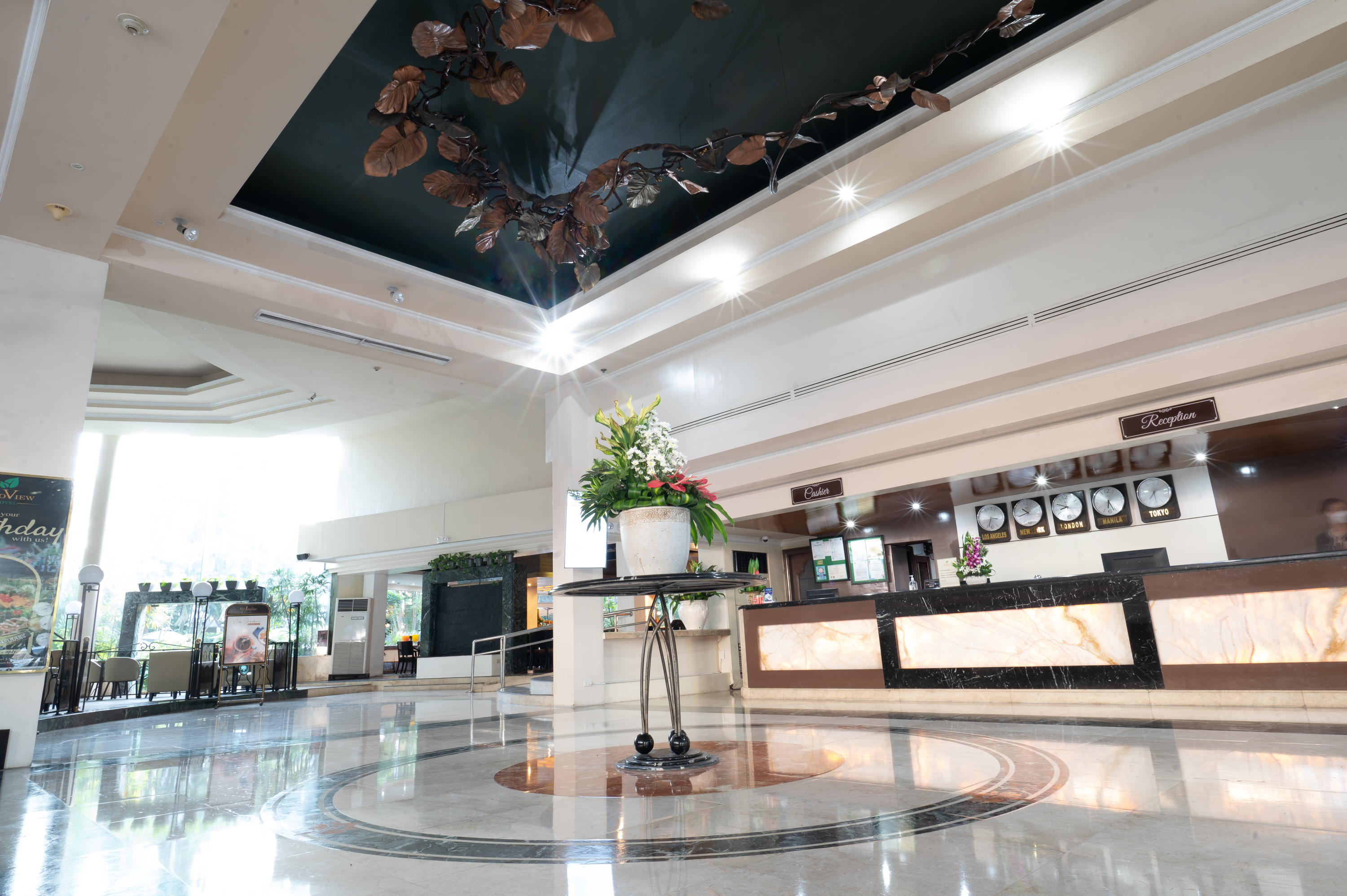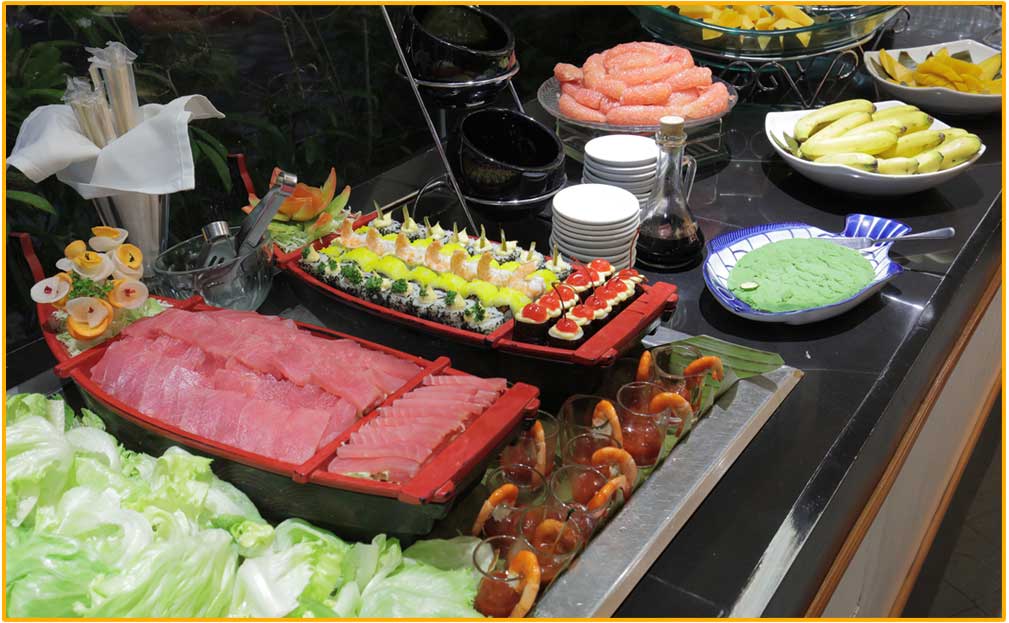 Amenities/ Functions
Top of the Apo
Davao's bucolic and picturesque views await you at the most vantage point of the city. The picture perfect backdrop to make any gathering memorable.
Grand Ballroom
The perfect venue that can accommodate large function events like conventions, weddings, shows, to name a few. For special arrangements, the ballroom can be divided into two function rooms (Ballroom A, Ballroom B).
Blue Room
An industry-themed night spot that offers an impressive selection of cocktails and alcoholic beverages, where
you can chill and listen to the music of in-house DJs.
Entrée
The restaurant that lets you indulge in a culinary feast, as appetizing menus are served in a wide variety of local and international cuisines for breakfast, lunch and dinner.
Pool Deck
A perfect spot to bask in and simply laze under the sun or take a few laps as you start or re-energize your day.
Featured stories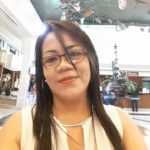 Baliguat Imelda Dela Cruz
Im so proud to say that Im born in Davao City and i would say "Apo View Hotel!" is the best among the best..❤ When I was a Kid one of my Big Wishes is to come to the beautiful and expensive hotels in Davao City like The Apo View Hotel Managed by Icon but my parents can't afford because of expensive food and rooms their...but I realize I have to work and Study hard to make my Wish Come true. After many Years and Past by the "APO VIEW HOTEL,I Totally Graduated in University of Mindanao.I had my Job and big happy Family,but my dream is always a dream co'z even i have a work ,we can't be there because of the financial problem but even I can't come but i always recommend and introduce my friends/relatives out there to come and experiences the relaxing place/ambience and overlooking the near small establishment as what i can see and other people say also,until such time my Bestfriend envite me to come with at APO VIEW HOTEL.....All i can say is the TIME and MONEY is worth it...and im very thankful to my Bestfriend for the opportunity and the Experiences..but how i wish the days come,my dream will come true...to come "APO VIEW HOTEL" with my big whole happy Family,soon.. #STILLHOPING #MyApoViewStory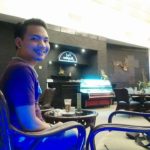 Sungan Jeson Malinao
Dear Apo view hotel, Kanang mo apil ko sa inyo 70th Anniversary promo. Dakong tabang ang 20,000php. Ingun ani akong story simple lang. Kanang dha ko naga coffee for more than one year siguro naga balik balik ko dha kay tungod naga asa ko naay forever nya wala man diay diha ko naka kat on ug lesson nga walay diay road to forever ang naa lang diay kay road to wifi murag kusug dyud ang wifi dha sa coffee shop bahalag gipasakitan ko basta kusog ang wifi okay ra. Mo balik napod ko diha puhun pero sa swimming pool napod ninyo kay naka MOVE ON naman ko Salamat kaayo bisag nasakitan ko pero naka move on man sad. Busa padag a ko ninyo arun dili ko mo balhin sa laing hotel. Joke #MyApoViewStory Regards, Jeson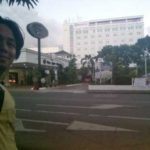 Daplin Joseph Banghal
The Apo View Hotel was founded in 1948 shortly after world war 2 as a 15 room lodging facility. It was a business venture by the pamintuan family. The hotel had an expansion in 1978 so it can host 100 rooms but experienced a fire in 1988. The hotel was renovated and additions 46 rooms were added. The Apo View Hotel had a relaunch on October 19, 2017 at the time of its relaunch the hotel had about 185 rooms. Three building for residential and commercial use will be built behind the hotel the construction of the tower to commercial in 2018. By early 2018 its projected that the hotel will have more than 200 rooms. #MyApoViewStory Good day mam/sir: hi friendship, i would like to introduced the one of the oldest hotel in the Davao, Mindanao and Philippines. The Apo View Hotel almost 70th years providing the excellent world class service in many people. I remember when i was a kid my family going to church then after went to mall near in the hotel its my first time to see the high building with many people like the local filipino, celebrity, politician and tourist foreigner. during that time i really feel ignorance and amaze because its my first time, curious about the mini falls with different lightning i expect there's a fish i want to catch it when i see it no fish just a artistic color stone and the old tree also known as balete tree its so attractive as well. after years there are some hotel newly build in the city shall i say the competitors but the apo view hotel still the 3 star luxurious hotel because of the hospitable, good customer service and the historical meaningful name itself the apo view its define as Mount Apo when you go to the top of the building you can see the highest peak of the mount apo view as the biggest mountain in the philippines that's why its called the apo view witness the eye catching view as well. I've been many times to visit the apo view because there is a time that i was invited of some events, birthday and seminars. I'm very proud being filipino as davawenyo because its a hospitable as warm welcome to all visitors i really love the ambiance, amenities, friendly employees, delicious food and the world class service. I encourage you to visit the apo view hotel experience the wonderful place. Happy 70th Anniversary Congratulations The Apo View Hotel.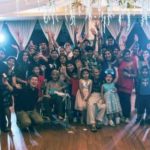 Angelique Luy
Apo view will always be close to my heart because not only did I celebrate my son's first birthday here, we also celebrated my grandparents' 70th WEDDING ANNIVERSARY. My lolo always wanted to celebrate it with the whole family but some of us are already outside the Philippines so we arranged something for them. We wanted to surprise them so we all went home from Australia & celebrated their wedding anniversary at Apo view Hotel on Christmas day of 2016. Sadly, Few months after, my lolo passed away. I remember him telling me that he is so grateful for that celebration because we have celebrated it the way he always wanted it to be. looking at the photos on that day, I will always remember how important time is, and as what my lolo always say, Time spent with family is worth every second. Each time I see Apo View, I remember that moment when all of our family were celebrating that special day. Thank you Apo view for being a part of this unforgettable event!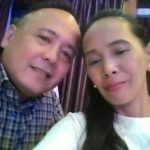 Jocelyn Laran
He is my husband Jeremy ,having a wonderful 10 years of service award from the company...worth to be proud of,it's a fruitful harvest from seeds he was planted with love,patience,courage,loyalty,and determination to serve the company all the best of his knowledge.As a wife,my endless support all through this years would be my fullfilment ,hardships ang struggle we encounter in life,does'nt distroy the foundation we both build,just like how Apo View Hotel lives till this stronger years...I believe how my husband work it hard for his family to give all the support that he could,having 3 children graduated in colleges.. knowing how trials and difficulties we've been through...which we could'nt imagine how we come this far but the only reason we survive our marriage for 26 yrs ...was all because of our fate to God and a Prayer is the only weapon to keep fighting for which we both believe we will survive...we will keep on dreaming....embracing the world of reality...and be grateful for all the things we have recieved and share it to the less fortunate..makes our life complete... Thank you so much #MyApoViewStory..for this great opportunity to share our simple story....GodBless....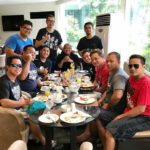 Gabriel Macapagal
My Apo View Hotel Experience was full of fun especially waking up in the morning with no one left in the room because breakfast is life. Going to the breakfast buffet was another level of exitement because food was so Good that you will stay there until it hits 10am Lmao. Apo view serves as our 2nd home away from manila. Nice staff and pretty Receptionist no doubt about that. See you again Apo View.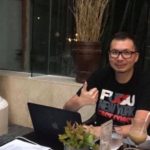 Jonathan Chio
My life as an events organizer and producer demands so much focus and seriousness. I need a place that helps my mind and body work together properly. Apo View is exactly what I need in my hectic schedule. I need to wake up early and begin my day with a positive outlook! The only way to start our day right is have a hearty breakfast at the Entree' with all the comfort food available and ofcourse – coffee at Cafe Josefina. I set all my meetings and appointments at the Hotel Restaurant because seldom you see an area that has space, comfort and just the right ambiance. The hotel boasts of warm smiles from the crew too! I love making Apo View Hotel as my satellite office in Davao City. I wake up, eat, work, meet, sleep and ofcourse coffee at the lobby, in my room. It is my one stop business and pleasure haven.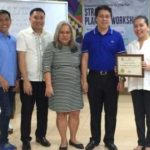 Louigie Boy Saludar
My stories are so simple yet unforgettable, I used to work with the City Government of Davao - Office of the City Social Welfare and Development Officer as Program Assistant, I never thought na ma-loved nako ang service sa #ApoViewHotel, kay kalamiay sa sud-an, tapos kataong nag brainstorming sa akong boss, na naa me Capability Building for Children at Risk and Children in Conflict with the Law na mga participants, madaog ning Hotel. At first, niana ko na unta lahi na pod unta pero ana akong boss na si Maam Grace and Ms. Gina, ok na daw didto compare sa isa ka gi-pilian. So, naa nami sa event. Nag mapping me sa possibilities kay kabalo ko kiat kaayo ang mga bata, so nag tasking me. DAY 1 Bootan pa kaayo ang mga bata, murag kunuhay wala jud kasala haha. Pero sa paghatag namog Expectation Setting, perti unta daw lami ilang foods, unya lami ang room og naay pool. So, naghatag pod ko og House Rules kay ako man ang Kuya sa Team (Facilitator) that time. Daghan gi set na bawal, kay lami kaayo ang lugar. Pwede date2 kay naay garden na perti ka lami ilibot2 kay klaro ang langit. Patulugay na sila, kami sa Team naga tuyok2 basig maggawas, ganahan me kay ang Security Personnel perti kaabtik mo tawag og mag coordinate namo, so walay nakagawas. Maunsa palang ang mga bata (tating). Kami ang buthan ni Mayor. DAY 2 Dili jud maiwan na pulaw, so kaon meg una. Para mag tuyok2 pagpamukaw. Isa sa nakapadali namo kay naay mga telephone ang mga rooms, so matawagan namo og pagdali ang mga bata. Pasayloa jud kaayo sa management kay sa pagsuroy2 namo sa Team, nabuak jud ang vase (pero na resolved to) sacrifice ang bfast that time. Kay malaginto ang maong vase. Siempre dugay nato. So nagmarka siyang leksyon sa mga participants. Upload your image here Fast forward ta. Sa POOL, very nice. Kay lami kaayo tambayan kay mura kag naa sa Terrace na naay pool haha. APPROVE. Sa FOOD, grabe wala me masulti kundi hurot ang kaldero sa tag-iya. Kusog kaau mangaon ang mga bata og kami. Sa mga Staffers na perti kadali ra mga smile, kay naa me topics ato na HIV and AIDS, mugkatawa pod sila, maybe naka sabot sila na urging to na issue, pero tinood jud na daghan na kaayo. So accomodating ang peg sa mga angels ni Apo View. Karon naa nako sa Office of the President - Presidential Commission for the Urban Poor, nagtraining me last April 2-6, perti kalingaw. Na enjoy jud nakog suroy sa mga rooms nila kay sa WIFI palang daan, dli makagubga relasyon. Nagtambay mes pool na murag dato. Kay sa IG og Twitter namo, pag ignuay og post hahaha Nagpplan ko na mag birthday sa Apo View, kay barato ra. Naa pod koy experience sa Apo View na abi nako makauyab ko, atay. Pakyas. Naa ko gipaadto atong ako ra isa, tapos nag ulan man. Unya wala na noon siya kadayon. Hays. Pero salamat kaau Apo View. 5 STARS kaayo sa akoa, promise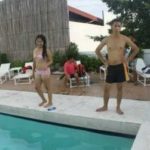 Del Campo Michelle Lie Debella
The best hotel in town,delicious food,good communication with there guest, even you are from this city, we will feel that you choose the right hotel in davao city.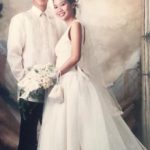 Rovic Cuasito
My Apo View Story is not filled with Gold and Glitter, but definitely a treasure and priceless for me and my wife. May 28, 1998 Our Wedding Day. Exactly 20 years, Apo View Hotel was the place where memories of transition were made. It is where my beautiful wife prepared for our vows. Given as a gift by my father in law, this is where she spent her last day as a maiden together with her mom. They cherished the moment of transition from a princess to a queen together with her court and entourage. On a beautiful Thursday afternoon, before making our vows, we had our wedding photos taken by the photography team of Lito Sy at the different parts of the hotel before we proceed to our garden wedding in a known place at Torres St., where Starbucks now stands. After that blessed day of commitment and celebration, we went back to Apo View hotel as a married couple for our wedding reception. We were so into the wedding ceremonies and festivities, we hardly had anything to eat thus we ordered pizza in our room. Our closest friends celebrated with us in our room. We stayed up late until we decided to let them go home for us to have some time together on our own and enjoy our honeymoon. In the morning when we woke up to a cozy room with clean white sheets, we realized that we had just spent our first day as a married couple and our first breakfast together as Mr. & Mrs. Cuasito. As we opened our gifts and read the heart-warming messages from our family and friends, we realized that we were truly blessed to be in a place that had stood witness on how thankful we are to be loved by many. Apo View Hotel is also the place that we will always treasure for this is where we celebrated our true love for one another. It is where our married life started 20 years ago. Apo View Hotel is definitely a true gem for us. This is my Apo View Story. Rovic Cuasito Dentist, TV Personality & Life Talker
// // //1 //